Bioceramics Overview
1.1 Definition
Bioceramics are ceramic materials specially developed for use as medical and dental implants. They are usually used to replace hard tissue in the body like bone and teeth. Common bioceramics are alumina, zirconia and a form of calcium phosphate known as hydroxyapatite.
Bioceramics are an important subset of biomaterials. Bioceramics range in biocompatibility from the ceramic oxides, which are inert in the body, to the other extreme of resorbable materials, which are eventually replaced by the body after they have assisted repair. Bioceramics are used in many types of medical procedures. Bioceramics are typically used as rigid materials in surgical implants, though some bioceramics are flexible. The ceramic materials used are not the same as porcelain type ceramic materials. Rather, bioceramics are closely related to either the body's own materials or are extremely durable metal oxides. (from Wikipedia)
1.2 Classification
According to the activity in organisms, bioceramics can be divided into 3 types: bioinert ceramics, bioactive ceramics and absorbent ceramics.
Bionert ceramics: 
 Alumina, zirconia (ZrO2),
 Carbon, titanium oxide, silicon nitride, silicon carbide,
 Aluminosilicate (Na2O·Al2O3·SiO2),
 CaO·Al2O3.
Bioactive ceramics:
Bioglass (SiO2·CaO·Na2O·P2O5),
High crystalline hydroxyapatite Ca10(PO4)6(OH)2,
Glass ceramic (SiO2·CaO·Na2O·P2O5),
Tricalcium phosphate, soluble calcium aluminum (CaO Al2O3),
Low crystalline, doped hydroxyapatite.
Absorbent ceramics:
β-tricalcium phosphate, α-tricalcium phosphate,
Polycalcium phosphate, porous hydroxyapatite.
1.3 Properties & Applications
NAME

PROPERTIES

APPLICATIONS

Zirconia ceramics

High fracture toughness & fracture strength, Low elastic modulus

Dental, artificial hip-joint etc.

High bending strength, excellent wear resistance & heat resistance

Artificial bone, root, joint, bolt etc.

Bioactive glass

Excellent biocompatibility, purity, uniformity and bioactivity

Repair small ear bones, bone tissue scaffolds etc.

Hydroxyapatite ceramics

Non-toxic, no stimulation, good biocompatibility, not absorbed, can induce new growth

Dental alveolus, bone defects, brain surgery repair, filling etc. 

Manufacturing ear ossicular chain, artificial bone nucleus treatment of bone tuberculosis

Tricalcium phosphate ceramics

Good degradation performance, low mechanical performance

Human hard tissue defect repair and replacement materials

Biocompatibility, absorbability, machinability, high mechanical properties and bone conductivity

Artificial bone replacement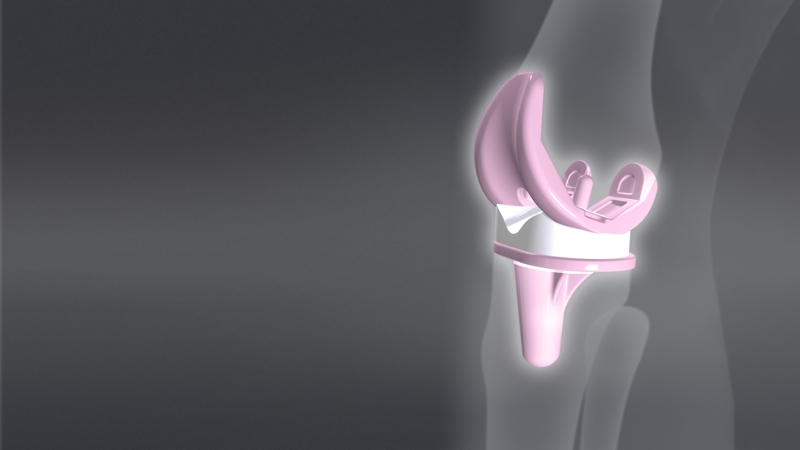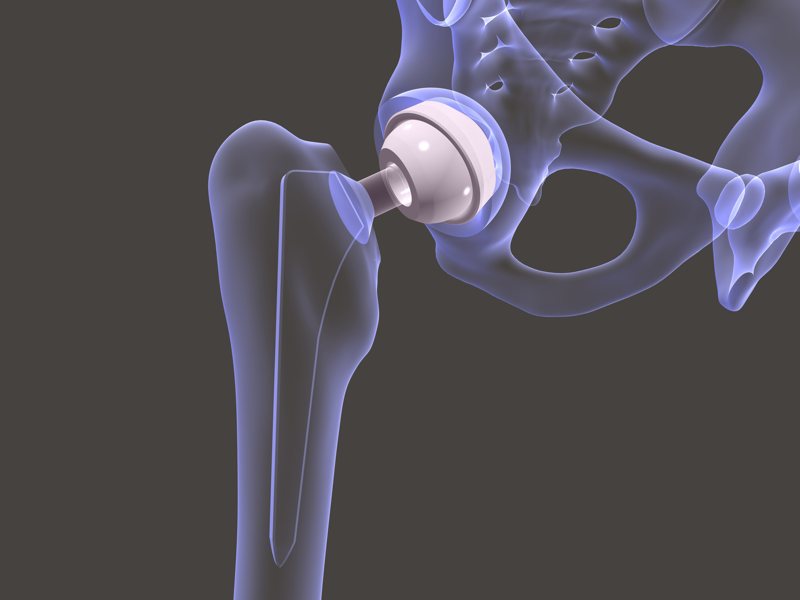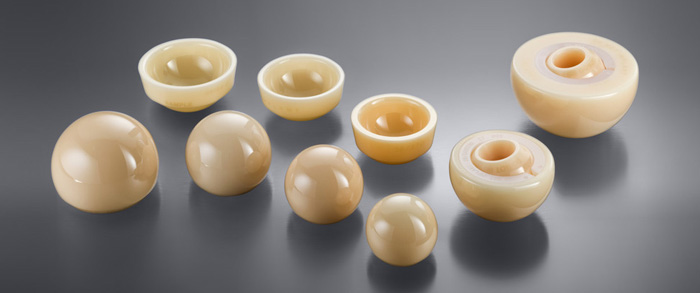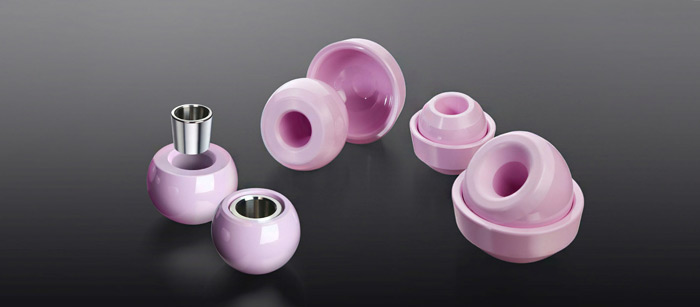 photos from biolox®
Bioceramics Industry Analyses
2.1 Industry chain structure
2.2 Key material - Zirconia 
At present, China has a zirconia production capacity of about 90,000 tons / year, with an annual output of about 75,000 tons, among which Fujian Sanxiang has an annual output of more than 10,000 tons. However, globally China's zirconia production is still low. Due to the cost and production restrictions, China's zirconia price is high, with a low penetration rate.
2.3 Key material - Alumina
Global alumina output is over 130 million tons / year. China's output exceeds 70 million tons, which is the world's largest alumina supplier, accounting for more than 50% of ourput proportion. 
Global alumina production growth rate is gradually decline, there is a serious over capacity issue.
Global alumina production capacity is concentrated, the top 5 companies accounting for more than 50% of the capacity. Among them, Alcoa of the US and Chinaleo lead the way.
| | | |
| --- | --- | --- |
| COMPANY | PRODUCTION CAPACITY (thousand t/a) | PROPORTION |
| Alcoa USA | 16500 | 13.8% |
| Chinalco | 14000 | 11.7% |
| Weiqiao Pinoeer Group | 11000 | 9.2% |
| Xinfa Group | 10682 | 8.9% |
| Rio Tinto Group | 8283 | 6.9% |
| UC RUSAL | 7525 | 6.3% |
| Norsk Hydro A.S. | 5620 | 4.7% |
| South32 | 5274 | 4.4% |
The global hydroxyapatite production capacity is relatively concentrated, with major manufacturers such as SofSera (Japan), Bio-RAD (USA), Berkeley (USA), Premier Biomaterial (Ireland), CAP Biomaterials (USA), CAM Bioceramics (Netherland), Kalichem (Italy) etc.
Bioceramics Market Analyses
3.1 Market
The global bioceramics market compound annual growth rate is estimated at 6.9%, approximately 14.5 billion usd in 2016 and is expected to reach 20.2 billion usd in 2021. The global bioceramics market has a high concentration, dominated by American, German and Japanese companies, presenting an oligopoly situation.
In 2020, the Chinese market demand occupy 22% of global market share and become a large consumer market worldwide, but chinese domestic bioceramics research is mainly concentrated in the institutions & universities, the result convert into production / products is relatively low.
Bioceramics are mainly used in the medical field. China's medical biomaterials start late, but develop rapidly. The market size is expected to reach 400 billion yuan in 2020 (1 usd ≈6.5 yuan), with an average annual growth rate of more than 20%, China become the most potential important market of the world.
Aging problem has become a trendy issue worldwide, China's aging population(> 65-years-old) continues to rise. In 2050,  the estimated data will reach 26% of the country's population, which also become an important driving force for the development of biomedical materials.
3.2 Bone replacement
Bioceramics are mainly used as substitutes for human hard tissues, among which hydroxyapatite and bioactive glass are the most promising bone tissue engineering materials.
China orthopedic implant market's average annual growth rate is over 16%, thus prompt the rapid development of bioceramics.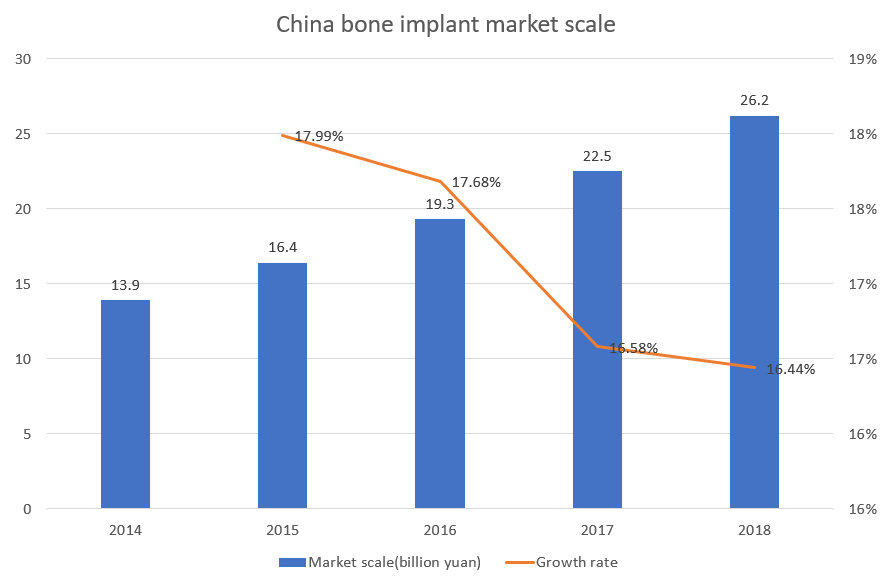 3.3 Dental application
In 2017, chinese dental consumption scale is 6.47 billion yuan, and estimated to reach 7.3 billion yuan in 2020. The market scale of zirconia ceramics in dental manufacturing will over 2 billion yuan in 2020.
For zirconia ceramic powder of dental application, TOSOH (Japan) is much more competitive, with an annual production capacity of 3000 tons. In China Sinocera has an annual production capacity of 1200 tons.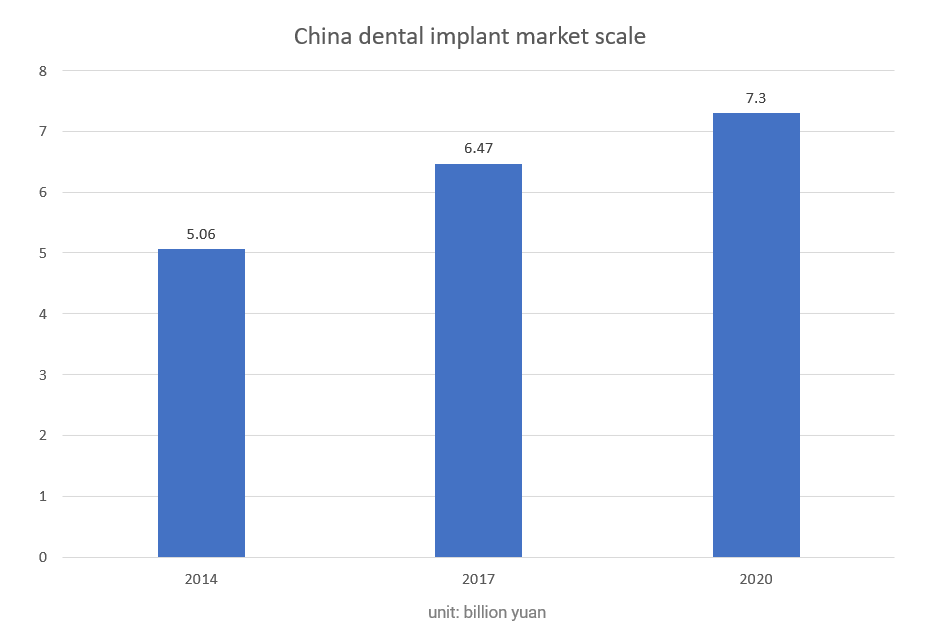 Bioceramics Growing Trend
For the bioceramics technology, need to prompt the innovative development of implant interventional products. Accelerate the development of biomimetic chemistry & regenerative medicine's engineering technology, and prompt the application of 3d-printing technology for implant interventional materials.
As the 3rd generation of biological materials, bioceramics has great potential in many applications such as graft replacement materials and medical devices, and the industry has high benefits.
In the future, basic research on bioceramics, including nanoceramics, porous ceramics and composite bioceramics should be strengthened, the 3d-printing technology should keep on developing, and develop new bioceramics material technology.
Declaration: This article is provided by CERADIR™ users or obtained from Internet, the content does not represent the position of CERADIR™. We are not responsible for the authenticity/accuracy of the article, especially the effects of the products concerned. This article is for study only, it does not constitute any investment or application advice. For reprinting, please contact the original author. If it involves the copyright and/or other issues, please contact us and we will deal with it asap! CERADIR™ has the interpretation of this declaration.